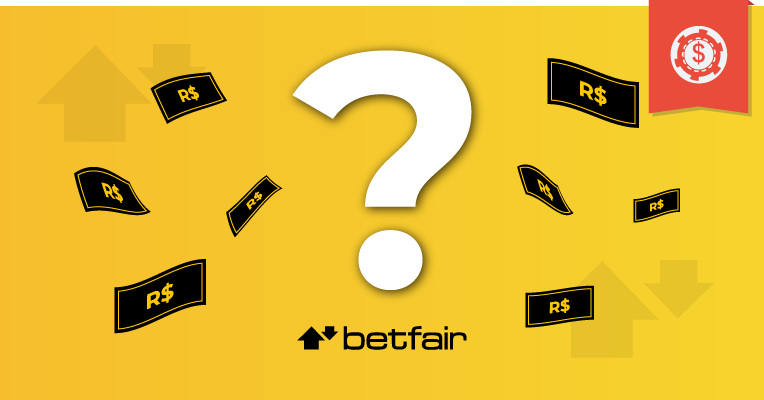 The big news in the year 2019 for us players brazilian, it was then the inclusion of our local currency, the brazilian real, for placing bets on Betfair.
If you have not yet created your account, have questions about how you make your first deposit and or, even, how to bet on Betfair, don't worry! After all, we already have an article and video very cool, that will help you in this process. Give only a look at: how to create an account in Reais in the Betfair .
During this process of change, it is absolutely normal that some doubts arise. Including the Betfair kept a log of frequently asked questions. And, in this article, we will help them decipher it.
Account in real on Betfair • frequently Asked Questions

For you to understand the main issues of this change, so let's list some of the main questions that we have seen of brazilian users. Remembering still that you can leave other questions which may not have been answered at the bottom of this article in our comments area.
Ready to take your questions about having an account in real in Betfair? Then bora there!
When is the real currency will be available to existing customers (the old) Betfair?
Betfair is already working on it with priority, however still do not have a set date. As soon as we have news, we will communicate to the entire community.
If I want to keep my account in us dollar, it will be possible?
Yes, it will be possible until the early information passed to it by Betfair. However, they report that if there are changes in this direction, will be in contact to advise you.
I opened an account but never deposited, can I deposit in dollars?
No, unfortunately is not possible. The definition of your currency is made at the time of account creation. Therefore, the option of setting the currency to brazilian real, it was not yet possible.
I can open a new account with Real currency?
No, this kind of procedure is against the terms and conditions of use of Betfair. Each user, after all, can only have a single account on the platform. Failure to respect this rule, you could have all your accounts locked, and is restricted to operate.
We suggest, therefore, that you wait until it is possible to change the currency for the accounts created before the date on 14 February 2019.
There will be an option to register a new account at Betfair in other currencies, such as Euro or Pounds?
No, currently this is not possible. Options of currencies to us brazilians are the us dollar and real
All payment methods existing work with the Real?
Yes, all of the methods that we already had available, continue working. If you have questions about this, make sure you check out our article how to create an account in Reais in the Betfair. In it, we cite all the deposit methods available, and how to do them.
Will I have any fees on deposits or withdrawals with real?
No, Betfair does not charge any processing fee for the use of the currency in real. However, if you do some transaction for some other payment provider, please check with it the rates that could be applied.
The Exchange, Sports and other products will work with the real?
Yes, virtually all of the services offered by Betfair in other currencies are also available in our local currency.
What will be the value of the minimum bet in the Exchange and Sports in real?
In the market Exchange/Exchange, the value of the minimum bet is$ 10.00. And in the market of Sports/Sportsbook, the value will be of R$ 0,48 cents.
The promotions of Betfair will work in Real?
Yes, all promotions promoted by Betfair, will also be available if your account is in the currency of brazilian real.
The software for the Exchange as: Traderline, Geeks Toys, Wagertool and among others, may operate in Real?
This depends on the software in question. Therefore, this information should be checked with the system support that you use.
Still got any doubt?

If you still got any questions, do not hesitate to ask us. It will be a great pleasure to be able to help them.
Leave your questions here, in the comments below, so we can help you with all the possible issues, combined?
You have not yet created your account on Betfair?
If you have not yet created your account on Betfair, you can create by using this link: create my account on Betfair.
If you have difficulties at the time of creating your account, do not hesitate to let us know. We will assist you with all the dedication required.
A strong hug!